Residential Property Surveys
Our residential property surveys (RICS HomeBuyer & Condition Reports; full Building Survey) provide you with appropriate expert information on the property's condition at each level – with a valuation, where instructed – allowing you to make a properly informed decision on whether to purchase the property.
We are an RICS-regulated firm and experienced, qualified surveyors and valuers in all types of residential properties (house, bungalows, flats) across Dorset, Hampshire and south Wiltshire. Our surveys are compliant with the RICS guidance note 'Surveys of residential property' and valuations accord with the 'RICS Valuation – Global Standards'.
Overview of Services
Buying, leasing, occupying and maintaining a property, whether residential or commercial, should not be daunting.
Therefore, at Moses Rutland, we have qualified, experienced surveyors and valuers who can provide clear professional advice on a whole range of services, including:
Expert Witness Reports on Building Defects or Negligence issues
Meet the Team
Our specialists who can help with this service are:
Registered Valuer and Surveyor

Gregor has been with the company since 2013. He has extensive experience of residential valuations...

view profile
RICS Condition Report (Level One)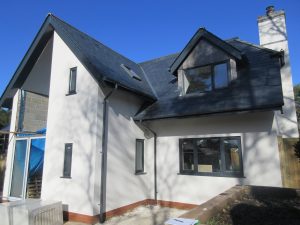 A report that is suitable for a conventional residential house, bungalow or flat of conventional construction built within the last 10 years and in a reasonable condition.
The report is on the condition only and rates the different parts of the property using the RICS 'traffic light' system. An informative summary of the condition is provided, with further advice where applicable.  No valuation or maintenance advice are provided.
RICS HomeBuyer Report (Level Two)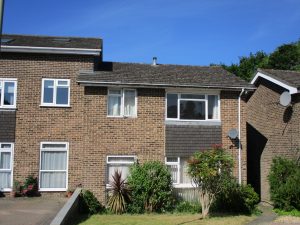 A report that is suitable for a house, bungalow or flat of conventional construction, built after 1875 and in a reasonable overall condition.
The survey report can be commissioned with or without a valuation and provides an assessment of the property in a standardised RICS format, element by element, using its 'traffic light' system to rate each element.  It is more detailed than the Level One report and provides maintenance advice and other information to help you make an informed decision on this type of property.
Unlike the Level One report, the RICS HomeBuyer Report provides advice on action to be taken, though not in the detail expected of a Level Three report.
MR Full Building Survey (Level Three)
A very detailed and more bespoke report, ideal for older, larger, complicated or unconventional properties, or those requiring substantial repair.
This survey report can also be provided with or without a valuation (although normally without a valuation, by default) and explains in more detail the form of construction together with an assessment of the condition of the property element by element and item by item, externally and internally.  Advice is given on the appropriate action to be taken and the consequences should no action be taken. The report also advises whether (and which) further specialist reports should be obtained.
Surveys with valuations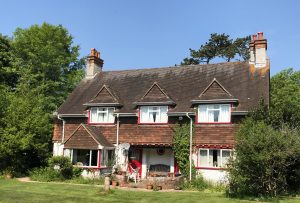 With either the RICS HomeBuyer Report or Moses Rutland Full Building Survey, we can take instructions to advise on the true Market Value and, where appropriate, whether an agreed purchase price should be renegotiated to reflect defects identified during our survey inspection.
The Valuation will need to be instructed at the outset, when commissioning the survey report.  Here, the valuation advice is incorporated within the survey report or as a brief appendix to it.
It is recommended that an assessment be undertaken every 3 years, or when substantial alterations or extensions have been made to the property.
Defects Report
These comprise bespoke reports on specific defects or construction concerns. If required, these can be provided as expert witness reports.
The defects report can be on a specific defect or on a number of defects. It will advise of the defects, likely causes, what is required to be undertaken, and the consequences of taking no action. Supporting photographs can be appended to the Report to help clarify the defect. Where necessary, the Report will also advise on further testing or investigations.
Related Services
For Services relating to:
Building Defects
Contract Disputes
Please refer to our Dispute Resolutions page