Commercial Property Surveys
Commercial property surveys (building survey, schedule of condition, dilapidations) may be commissioned to record the condition of the property in schedule form, such as for a new lease, or provide a detailed expert report on the property's condition and repairs required, such as upon purchase.  A valuation can also be undertaken, providing Market Value, Market Rent and/or advice on yields and returns, as required.
We are an RICS-regulated firm and experienced, qualified surveyors and valuers in all types of commercial property, including shops, industrial units, churches, offices, hotels, restaurants, halls etc.) across Dorset, Hampshire and south Wiltshire.  Our surveys are compliant with the RICS guidance note 'Surveys of residential property' and valuations accord with the 'RICS Valuation – Global Standards'.
Overview of Services
Buying, leasing, occupying and maintaining a property, whether residential or commercial, should not be daunting.
Therefore, at Moses Rutland, we have qualified, experienced surveyors and valuers who can provide clear professional advice on a whole range of services, including:
Expert Witness Reports on Building Defects or Negligence
Meet the Team
Our specialists who can help with this service are:
Managing Director

Phil has a wide breadth of experience in residential and commercial property valuations and surveys...

view profile
Full Building Survey (Level Three)
A detailed, bespoke report detailing the form of construction together with an assessment of the condition of the property element by element and item by item, externally and internally, with advice on action to be taken and the consequences should no action be taken. The report advises whether (and which) further specialist reports should be obtained.
Schedule of Condition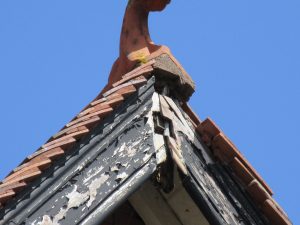 Schedules of Condition can be prepared for new leases, building works and Party Wall matters relating to commercial property.
A Schedule of Condition is a descriptive and illustrated schedule in written and/or photographic format, as required, recording in specific detail the condition of a property. For leases, this is undertaken prior to taking occupation, where there is a requirement to limit the responsibility for repair – in other words, although undertaken at the start of a lease, it generally takes effect towards the end of a lease.
Please be aware that the landlord's consent will be needed for a Schedule of Condition to be appended to a new lease, and the lease repairing terms will need to be varied to accommodate the schedule.
Dilapidations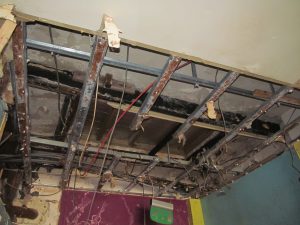 Dilapidations is a complex area of property law, requiring expert advice and negotiations for either the landlord or tenant during and at the end of a lease.
Schedules of dilapidations, interim or terminal, can be prepared either costed or uncosted and negotiated to settlement on behalf of the landlord. Likewise, we can advise and negotiate to settlement on behalf of the tenant upon whom a Schedule has been served.
Dilapidation claims can be costly, so expert advice is important.
Tailored Surveys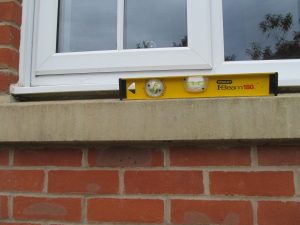 We can provide bespoke, tailored reports covering only specified areas, as required by the client. This form of report is ideal if you have a specific area (or areas) of concern but do not require a full survey report on the whole property, or if the property is leasehold and repairing responsibilities are divided.
The Tailored Survey Report is normally a 'Level 3' report, but can be adapted to 'Level 2', if desired.
Surveys with valuations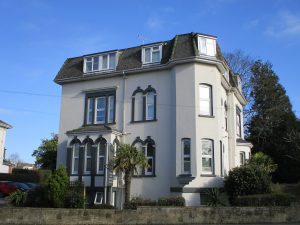 With either the RICS HomeBuyer Report or Moses Rutland Full Building Survey, we can take instructions to advise on the true Market Value and, where appropriate, whether an agreed purchase price should be renegotiated to reflect defects identified during our survey inspection.
The Valuation will need to be instructed at the outset, when commissioning the survey report.  Here, the valuation advice is incorporated within the survey report or as a brief appendix to it.
Defects Report
These comprise bespoke reports on specific defects or construction concerns. If required, these can be provided as expert witness reports.
The defect report can be on a specific defect or on a number of defects. The report will advise of the defect, the likely cause, what is required to be undertaken and the consequences of no action. Supporting photographs can be appended to the Report to help clarify the defect.
If necessary, the Report will also advise on further testing or investigations if we think this is necessary.