Commercial Property Valuations
We carry out commercial property valuations for a wide variety of purposes, including purchase, sale, letting, partnership reorganisation, pension funds (SIPP or SSAS), the Charities Acts, tax planning Probate/Inheritance Tax or Capital Gains tax), company financial accounting etc.
We are an RICS-regulated firm and experienced, qualified surveyors and valuers in most commercial property sectors, including shops, industrial units, churches, offices, halls etc.) across Dorset, Hampshire and south Wiltshire.  We also provide valuations of land – frequently involving paddocks and grazing land, as wells as building plots or larger development sites; and we specialise in trade-related property, such as hotels, guest houses, restaurants and residential care or nursing homes.  Our reports are thorough and detailed and fully compliant with the 'RICS Valuation – Global Standards'.
Overview of Services
Buying, leasing, occupying and maintaining a property, whether residential or commercial, should not be daunting.
Therefore, at Moses Rutland, we have qualified, experienced surveyors and valuers who can provide clear professional advice on a whole range of services, including valuations for:
Partnership changes
Matrimonial Settlement/Dispute
Landlord & Tenant Matters (eg. rent review or lease renewal)
Expert Witness reports
Rent Reviews, Lease Renewals and Re-gearing options
Restrictive Covenants
Meet the Team
Our specialists who can help with this service are:
Managing Director

Phil has a wide breadth of experience in residential and commercial property valuations and surveys...

view profile
Purchase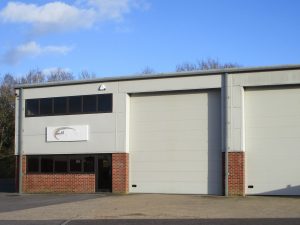 A commercial property valuation will give you peace of mind and professional guidance on the value of the property, whether you require Market Value or advice on rental value, yields or insurance reinstatement costs. This will help you to make an informed decision on whether the price you are paying is reasonable.
We also provide advice, where appropriate, on leasing options, or a valuation for a pension fund, such as for a SIPP or SSAS. Our valuation will take in to account the general condition and advise on factors affecting value and marketability.
We follow the markets closely and use a range of specialist valuation resources to ensure our advice is current and relevant.
Photograph: Warehouse
Leasing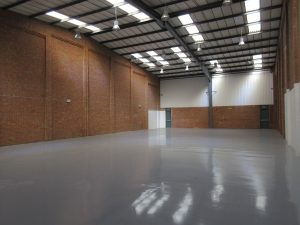 Acting on behalf of landlords and/or tenants, we undertake commercial property valuations to determine rental levels in line with market comparable evidence. This can be at the lease negotiation stage prior to entering into a lease or during the lease e.g. a rent review.
Our clients range from individual landlord and tenants to corporate investment companies.
Sale/Disposal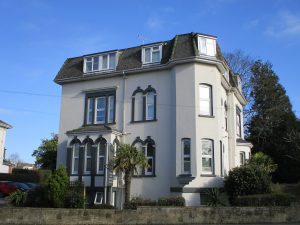 We can provide impartial and non-biased confirmation of a property's value for sale or disposal.  All our market valuations are undertaken by Registered Valuers in compliance with RICS Valuation – Global Standards (RICS 'Red Book') and are fully covered by professional indemnity insurance.
Pension Funds (SIPP or SSAS)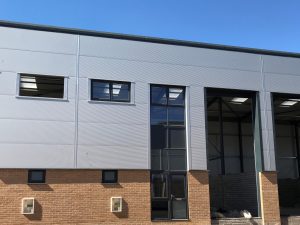 It has become increasingly common for commercial properties to be invested in small private pension schemes, such as the Self-Invested Personal Pension (SIPP) or Small Self-Administered Scheme (SSAS).
Our registered valuers are very experienced in providing reports for various pension providers and familiar with their requirements, although it is best to check with the pension provider at the outset as to precisely what they require.  As they often need a variety of valuations, such as Market Value, Market Rent and sometimes the Buildings Reinstatement Cost Assessment for insurance, there may be more time required than initially expected, and the valuer will discuss this with you when providing a quotation.
Tax Valuations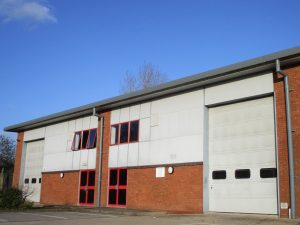 We can provide both inheritance tax valuations and capital gains tax valuations as required in relation to Section 160 of the Inheritance Tax Act 1984 and with regards to Section 272 of the Taxation of Chargeable Gains Tax 1992.  These valuations are carried out where a family member has passed away and their property may need to the valued for the purpose of calculating the estate's Inheritance Tax liability.  The valuation is prepared in accordance with the RICS Valuation – Global Standards (Red Book), under the proper statutory definition of market value and in the proper format to stand up to any scrutiny from the District Valuer.
We also carry out retrospective valuations for Inland Revenue purposes.
Charities Act Reports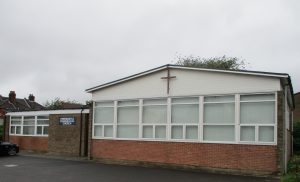 In addition to the normal requirements for a valuation by an RICS Registered Valuer, reports compliant with the Charities Actsand the Charities (Qualified Surveyors' Reports) Regulations 1992 demand additional matters to be considered and reported upon, such as the most appropriate form of marketing (for disposals) and whether repairs, planning applications or other courses of action should be considered first.
Valuers must demonstrate the appropriate level of impartiality, whilst fulfilling their statutory obligations alongside the needs of their client, and must give proper consideration to the charity's obligations to its own stated objectives.
All our market valuations are undertaken by Registered Valuers in compliance with RICS Valuation – Global Standards (RICS 'Red Book') and are fully covered by professional indemnity insurance.
Company Financial Accounting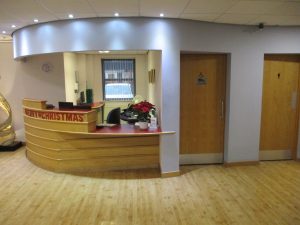 Valuations for financial reporting purposes have to comply strictly with the appropriate current financial reporting standards adopted by the client.  In the UK, this will be either the International Financial Reporting Standards (IFRS) or the UK and Ireland Generally Accepted Accounting Practice (UK GAAP).  These standards will sometimes be supplemented by Statements of Recommended Practice (SORP).
If you are responsible for obtaining valuations for such purposes, you will want to know that you are in 'safe hands'.  At Moses Rutland, we are familiar and experienced with the RICS requirements for such valuations and aware of the correct basis of valuation.
All our market valuations are undertaken by Registered Valuers in compliance with RICS Valuation – Global Standards (RICS 'Red Book') and are fully covered by professional indemnity insurance.
Operational Trading Entities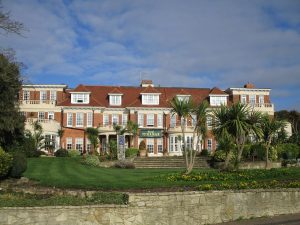 Some types of property normally sell as 'operational entities', so that the building(s) sell together with their trading business.  These include:
hotels and guest houses
residential care and nursing homes
restaurants, bars and licenced premises
village Post Offices and stores
petrol filling stations
leisure facilities
Our specialist has long-standing experience of valuing trade-related property, with particular reference to hotels, restaurants and care homes locally.  However, because each sector is unique in the parameters affecting its trade and the values applied to the business, it is important to speak to our valuer at the outset to discuss whether your property and business would fall within our sphere of expertise.  This is an area of property valuation where it is essential to find the right person for each specific task.
Related Services
For Services relating to:
Professional Negligence
Divorce
Covenants
Please refer to our Dispute Resolutions page
…
For Services relating to:
Landlord & Tenant
Rent Reviews
Lease Renewals
Please refer to our Specialist Services page